Ramseys Country Store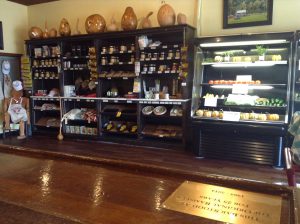 A full page Coming Soon !
Ramsey's opening country store next to restaurant at Andover location
The store will sell fresh Kentucky Proud produce, canned goods (think pickled okra, corn relish, bread and butter pickles, jams and jellies), bulk items from Ramsey's including chicken salad, homemade dressings and soups, plus Missy's Pies, quiches and chicken pot pies.
The store also will have unique and hard-to-find cooking utensils, cast-iron cooking utensils, old-fashion candy and sodas.
A true country store with a Kentucky Proud emphasis, it will be seasonal and we have lined up local farmers to supply greenhouse local produce during winter season, If you liked the corn you had for lunch, you can go next door and buy some to take home.